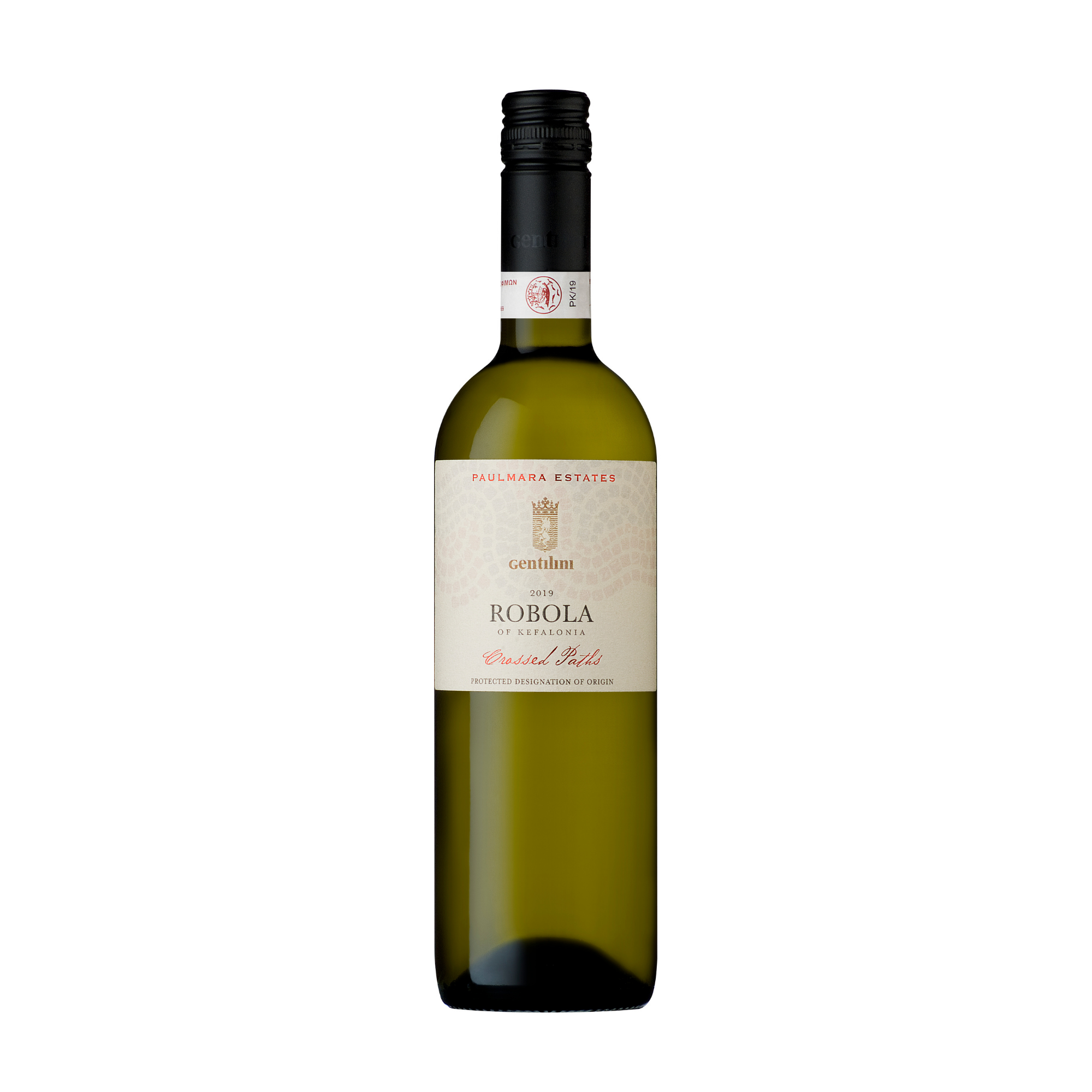 Crossed Paths Robola 2020
Kokinopilia, Robola PDO, Kefalonia
The fruit is sourced from the Kokinopilia region, in Omala Valley, Kefalonia Greece, under the Paulmara Estates stable.
Fresh and vibrant flavours of Tahitian lime, blood orange and Meyer lemons.
100% Robola of Kefalonia, Greece
hand-harvested, small-batch | great drinking now to 2025+ | 13% alc
Flat Rate Shipping, FREE $150+
Metro Delivery 3-10 days*
Why we love this wine
This fruit is sourced from the Kokinopilia region which is a subzone of the Robola PDO zone at an altitude of 600m above sea level. The average age of the vines is 25 years. The soil is gravelly limestone with good drainage. The vineyards are west facing and are planted on an incline.

A winemaker collaboration: Paul Georgiadis, Alex Katsaros, Petros Markantonatos and Alexandros Doukas. Daily sampling and analysis of the Robola grapes ensure that they are picked at optimal ripeness. The grapes were hand-harvested and chilled, then sorted, de-stemmed and pressed. Only the free-run juice was fermented in stainless steel. At Gentilini Winery the winemakers keep back a small amount of wine in oak barrels each year, to blend wines using the solera method to add complexity and depth to the finished wine. After blending the wine sits on fine lees for 4 months.

Brilliant, clear with a faint green tinge, with perfumed aromas of Bergamot orange blossom, grapefruit pith, tangerine ad orange zest. Delicate sea spray notes flood the glass. The palate has fresh and vibrant flavours of Tahitian lime, blood orange ad Meyer lemons complemented with briny notes of sapphire and wet river stone. Chalky acidity provides focus and length balanced with a lovely phenolic texture, adding further complexity.

A perfect accompaniment for freshly shucked Coffin Bay oysters, fresh tuna or kingfish ceviche.