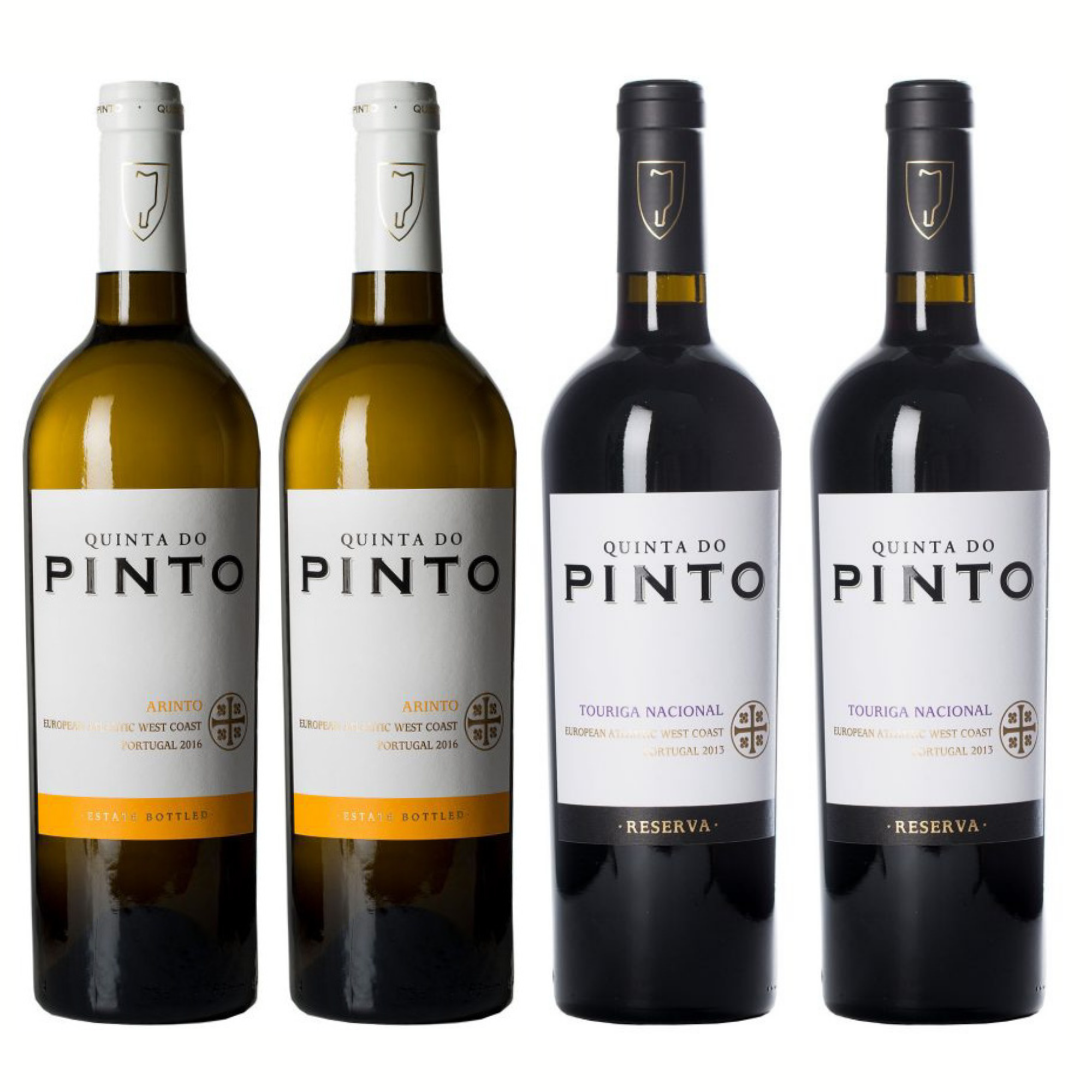 Taste of Portugal
Alenquer DOC, Lisboa, Portugal
2x 2017 Quinta do Pinto Arinto
minimal intervention | drink now until 2023 | 14.5% alc.
90 points Robert Parker. This delicious wine expresses citrus lime aromas, with notes of orange blossom and stone fruit flavors of lemon, lime and peach on the palate.
2x 2015 Quinta do Pinto Touriga Nacional Reserva
minimal intervention | drink now until 2025 | 14.5% alc.
92 points Andreas Larson. 90 points Robert Parker. Full bodied, with a spicy and peppery aroma, the pallet is generous yet nicely balanced.
FREE delivery $100+ orders AU-wide.
10% OFF 6+ bottles (excl. apply)
Refrigerated shipping from EU.
2-10 business day metro delivery.*
Why we love this wine
Portugal's Alenquer region – a rural escape located just outside bustling Lisbon – has long been a quiet achiever in the premium European wine scene. Now, masterful winemakers like António Cardoso Pinto at Quinta do Pinto and his family, are bringing the world's attention to the superior grapes produced here. Portugal's winemakers have perfected the cultivation of their most famous grape - touriga nacional - over centuries. At Quinta do Pinto, under the management of António's eldest daughter Rita, the family nurtures the oldest touriga vines in Alenquer, using traditional techniques to produce some of the finest wines in the country.

Arinto - serve lightly chilled, great by the glass on its own or with seafood dishes and grilled fish, rich salads and sushi. Tourga Nacional - A full body quality red, enjoyed as a semi-aperitif, or with meat dishes and chocolate desserts. Very versatile, a testament to the fame of the Touriga grape variety.