Paulmara Estates
Barossa Valley, SA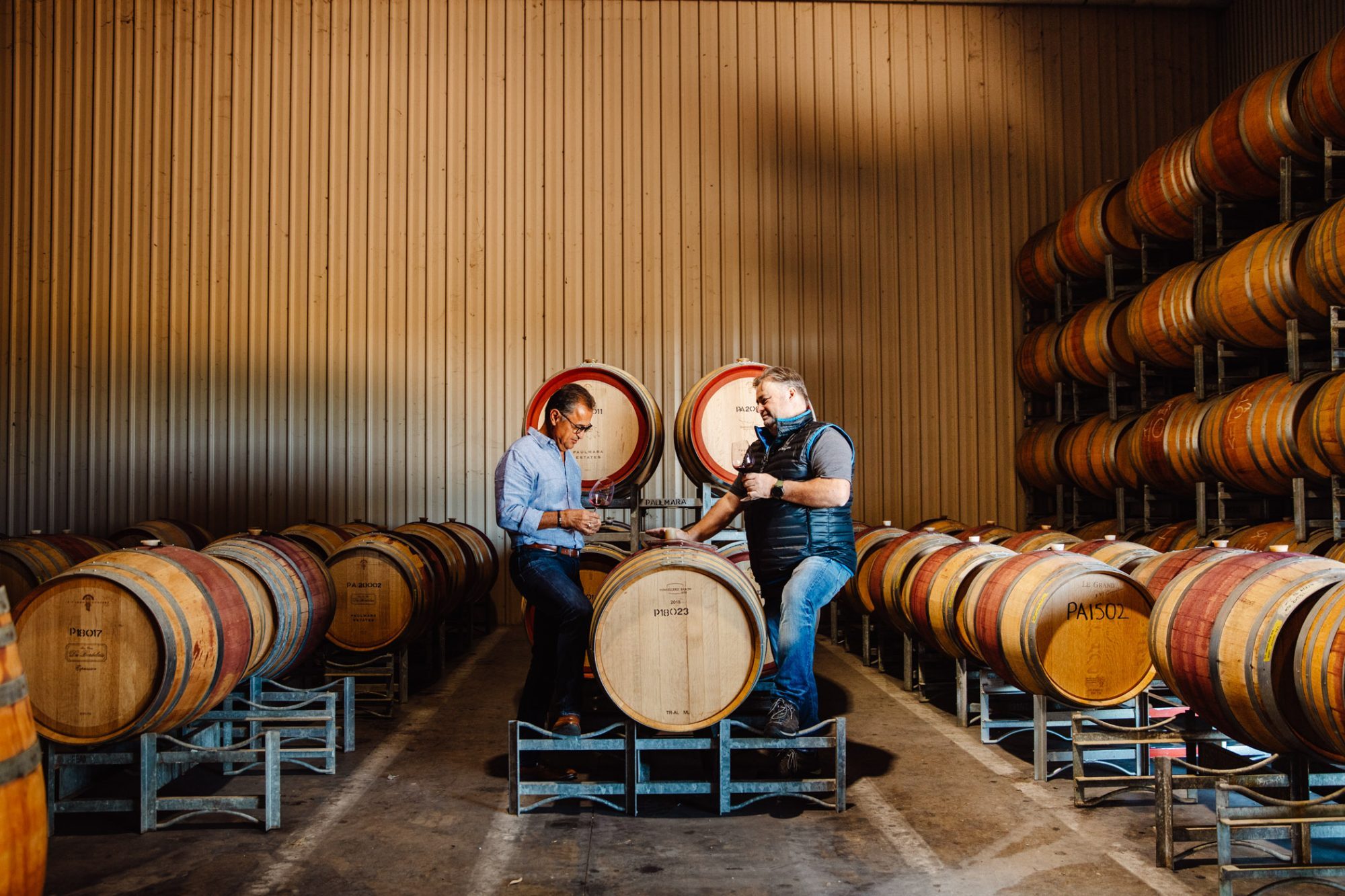 More About This Producer
The Location
Georgiadis Estates Vineyard is situated in Marananga on the golden mile of the Barossa Valley. The vineyard was planted in 1995 with the aim of producing premium wine grapes to service Penfold's Icon wines.
Paradigm Vineyard is in the heart of Marananga in the renowned Western Ridge of the Barossa Valley. This vineyard was purchased in 2011 and the aged vines – ranging from 50-80yrs old have been rejuvenated to produce some of the best Cabernet and Shiraz in the Barossa Valley.
The People
Paulmara Estate was established by Paul and Mara Georgiadis in 1999, with the first vines planted by Paul on their Marananga home block in 1995. In 2011, they purchased their Paradigm Vineyards in partnership with 4 other like-minded friends. Combining these two vineyards, Paulmara Estate has the opportunity to select the best parcels to make their premium wines.
Mara Georgiadis (Thomas), from Sonoma California, grew up in an agricultural family, her father is an internationally renowned viticultural expert and professor. Whilst working in the Northern Hemisphere, Mara gained a vast amount of experience in grafting, harvesting and vintage, has a degree in Agribusiness and has worked in marketing and cellar doors for some of Sonoma County's finest wineries. Mara met Paul Georgiadis while working in the Barossa Valley in the late '90s, and the rest is history.
Paul's viticultural career started in the Riverland, where his family established vineyards and orchards, which he managed while studying Marketing at the University of South Australia. Paul then went on to become Penfolds' very own premium regions Grower Relations Manager, an illustrious career of 18 years. He has spent the last 10 years managing his two Barossa Valley vineyards while consulting in various capacities.
Winemaker, Jason Barrette's decade long affair with premium Barossa fruit naturally led him to Marananga, his favourite region and the home of Paulmara Estate. Jason refined his mastery of the intricacies of this region, by working closely with Paul on unlocking the real potential of the Georgiadis Estate. His oenological decisions are driven by a deep understanding of the geology and the varieties that suit this unique microclimate.