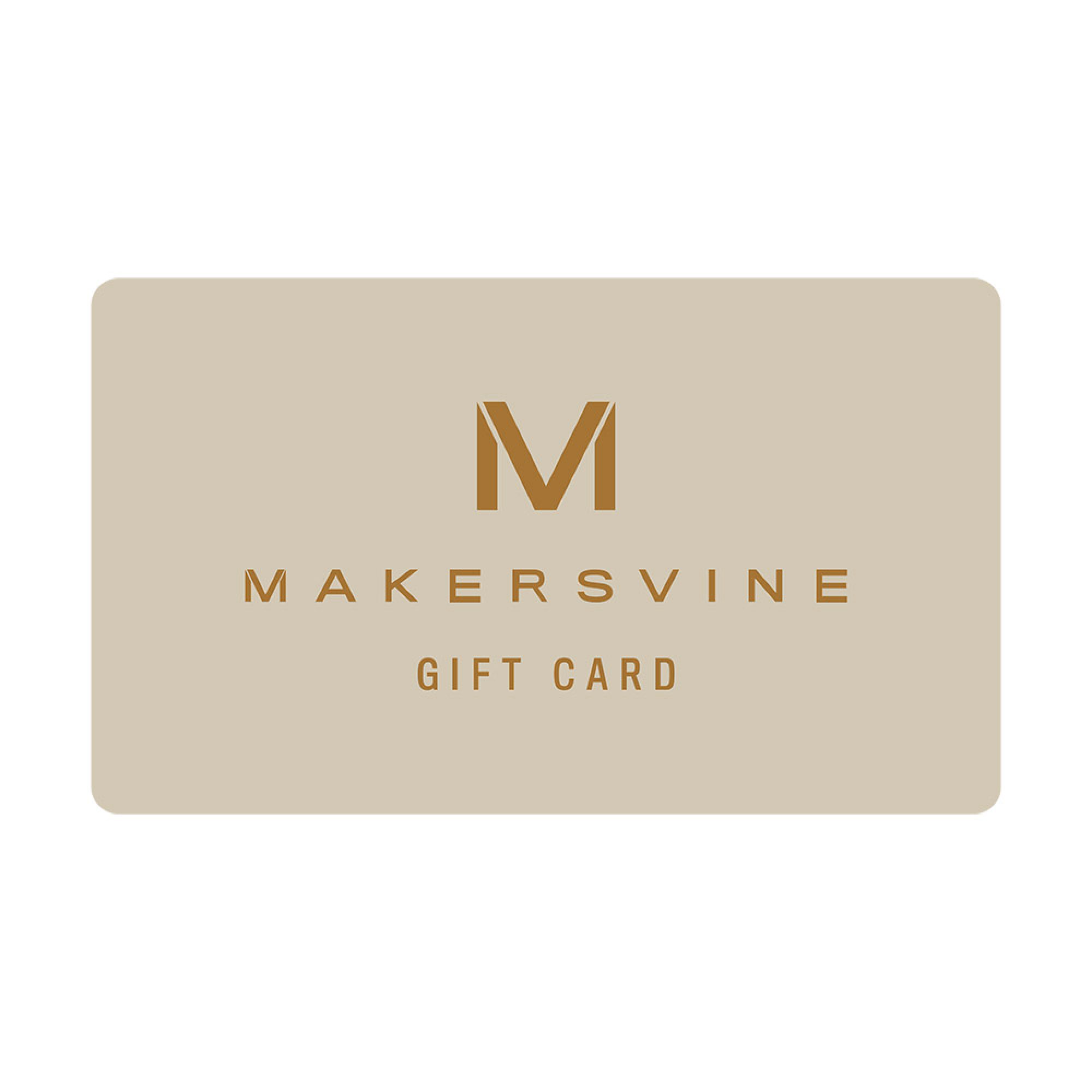 Gift Card
The PERFECT GIFT of ARTISAN WINE.
Ranging from $50 to $500, this is the perfect gift for someone special, or just a thank you for a job well done!
The digital gift card is issued instantly, with a special note crafted by you, along with confirmation to you.
Redeemable on all Makersvine wines.