Farm gloves do the work at Bladen Wines Marlborough – February 2020 visit
May 25, 2020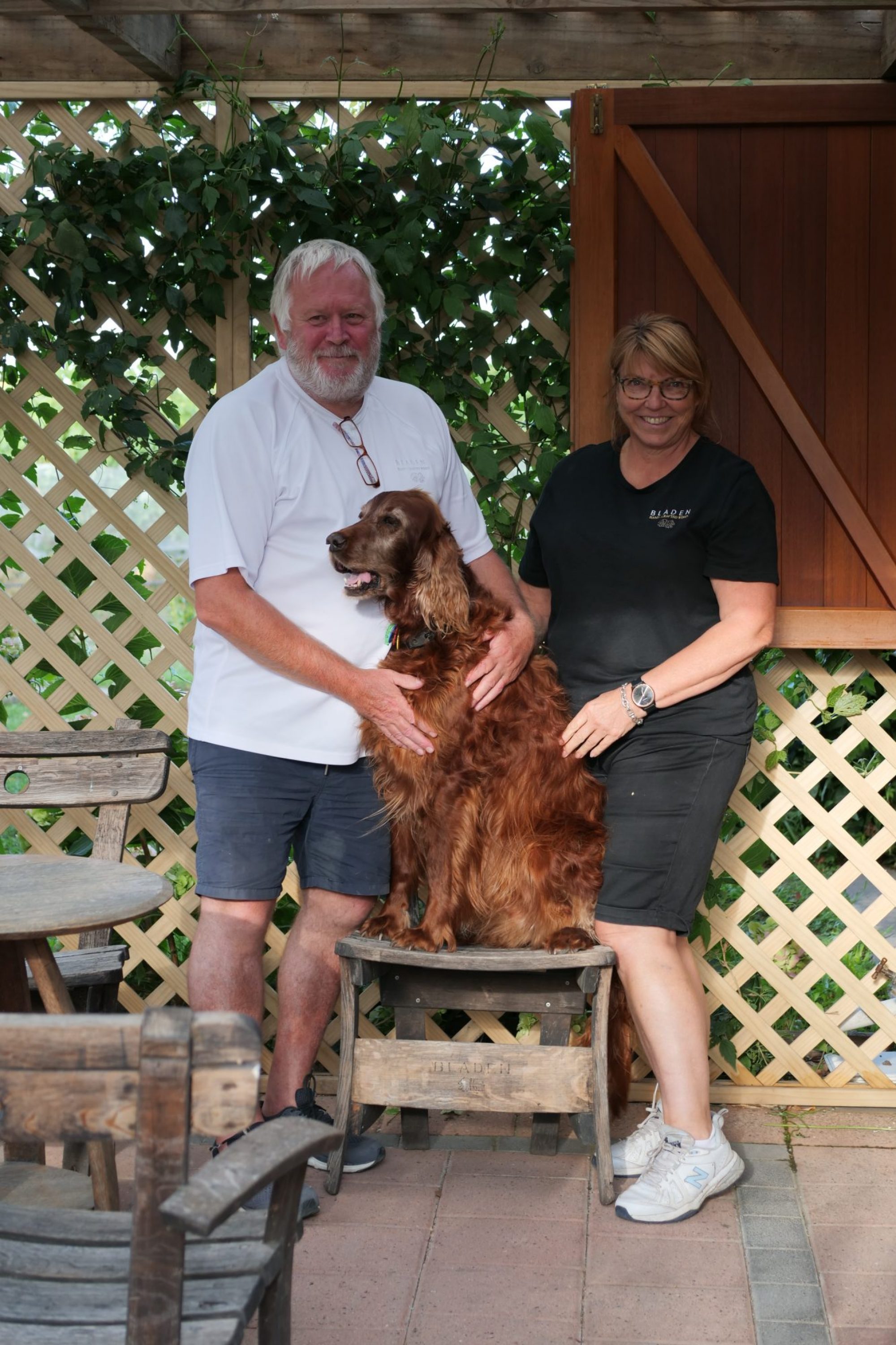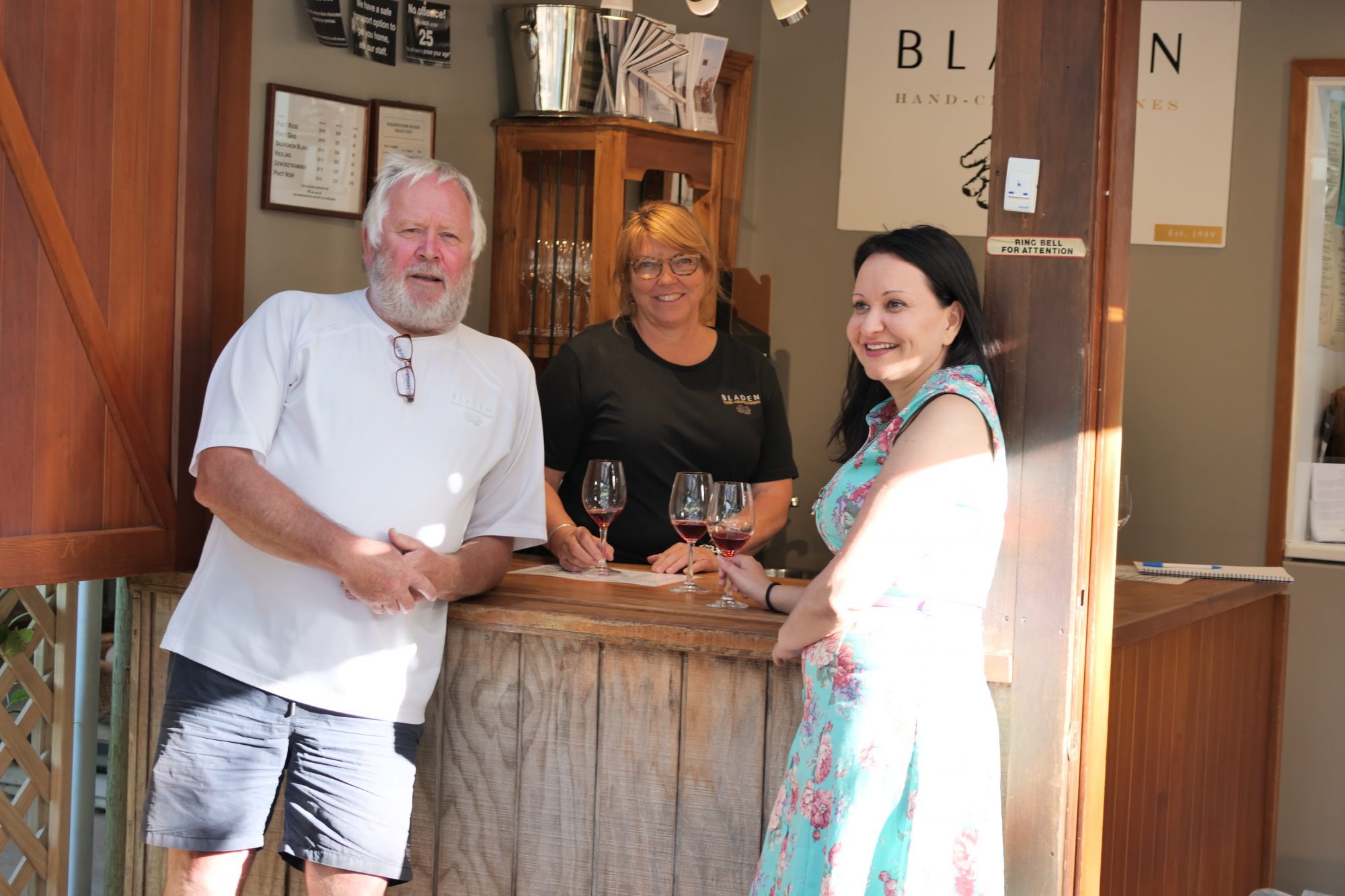 Maori identified the Wairau Valley as "Kei puta te Wairau' – "the place with the hole in the cloud" and we enjoyed wonderful sunshine on the day we visited Chris and Dave Macdonald, Bladen's owners. We gathered around the cellar door counter to sample their range of beautiful wine while Vinnie, the Macdonald's affable and laid-back Irish Setter, patiently watched on. We were just two more of the thousands of visitors who enjoy this relaxed and pleasant place every year.
The compact Bladen vineyards are planted with Sauvignon Blanc, Pinot Noir, Pinot Gris and Riesling grape varieties, with Gewurztraminer grapes growing at the Paynter Road Vineyard nearby and additional Sauvignon Blanc fruit coming from the Alma Street Vineyard.
The grape varieties thrive in the gravel base of the property and the stony old river bed soils add a particular nuance to the wines. Dave picks up a bottle of the vineyard's Sauvignon Blanc. "Along with its light herbal, citrus and apple notes, there's a unique minerality to it that comes through," he explains.
The bottle in Dave's hands, along with all Bladen wines, bears the image of a pair of gloves on the label. They're farming gloves and suggest two hands, open, with nothing to hide. "Farm gloves do hard work. We chose this image to represent the hard work that has gone into our vines over the years," Chris explains. Bladen wines are handcrafted. In the cool of the morning, harvesters handpick the vineyard's relatively small volumes, carefully turning bunches and removing fruit that is under- or over-ripe or bird-pecked. Only Sauvignon Blanc grapes are not completely hand harvested.
Bladen produces 10,000 cases of wine, from about 120 tonnes of grapes, annually. "That's small, depending which side of the fence you're on," Dave observes. "The big guys are producing around 50,000 tonnes or more."
"I think what sets us apart is that we are our brand. Our wine is traceable and there's integrity there. When people visit or call, they talk to us, the owners," he continues. "I believe people enjoy that point of difference."
This warm and hospitable family urges people to come and visit the estate, if they can. "Come and enjoy our wines, then drink them back home and enjoy remembering where you've been."  Whether you're recalling memories or making new ones, a bottle of Bladen is good company.