Terrace Edge, Waipara – what lies beneath – February 2020 visit
May 25, 2020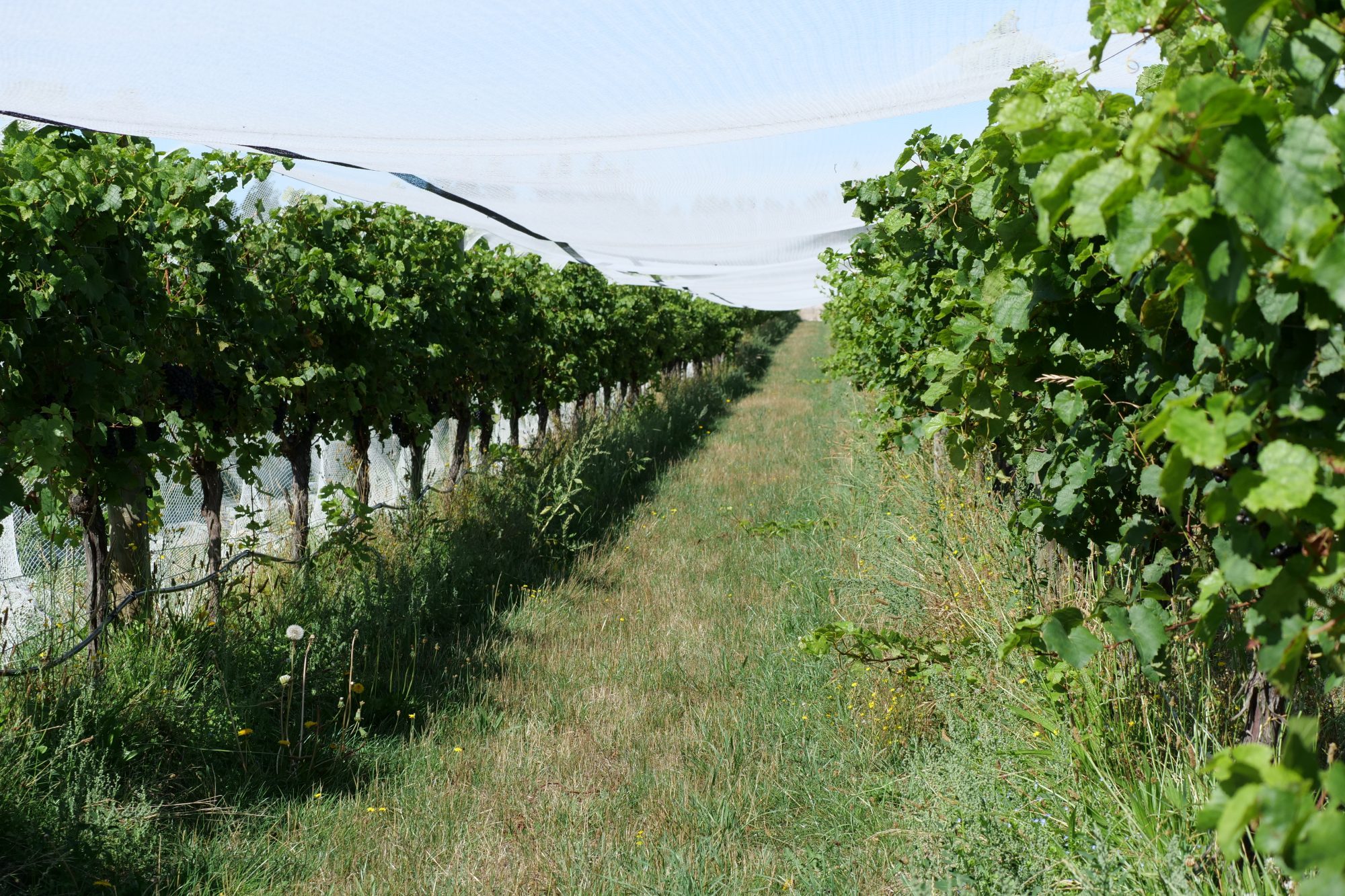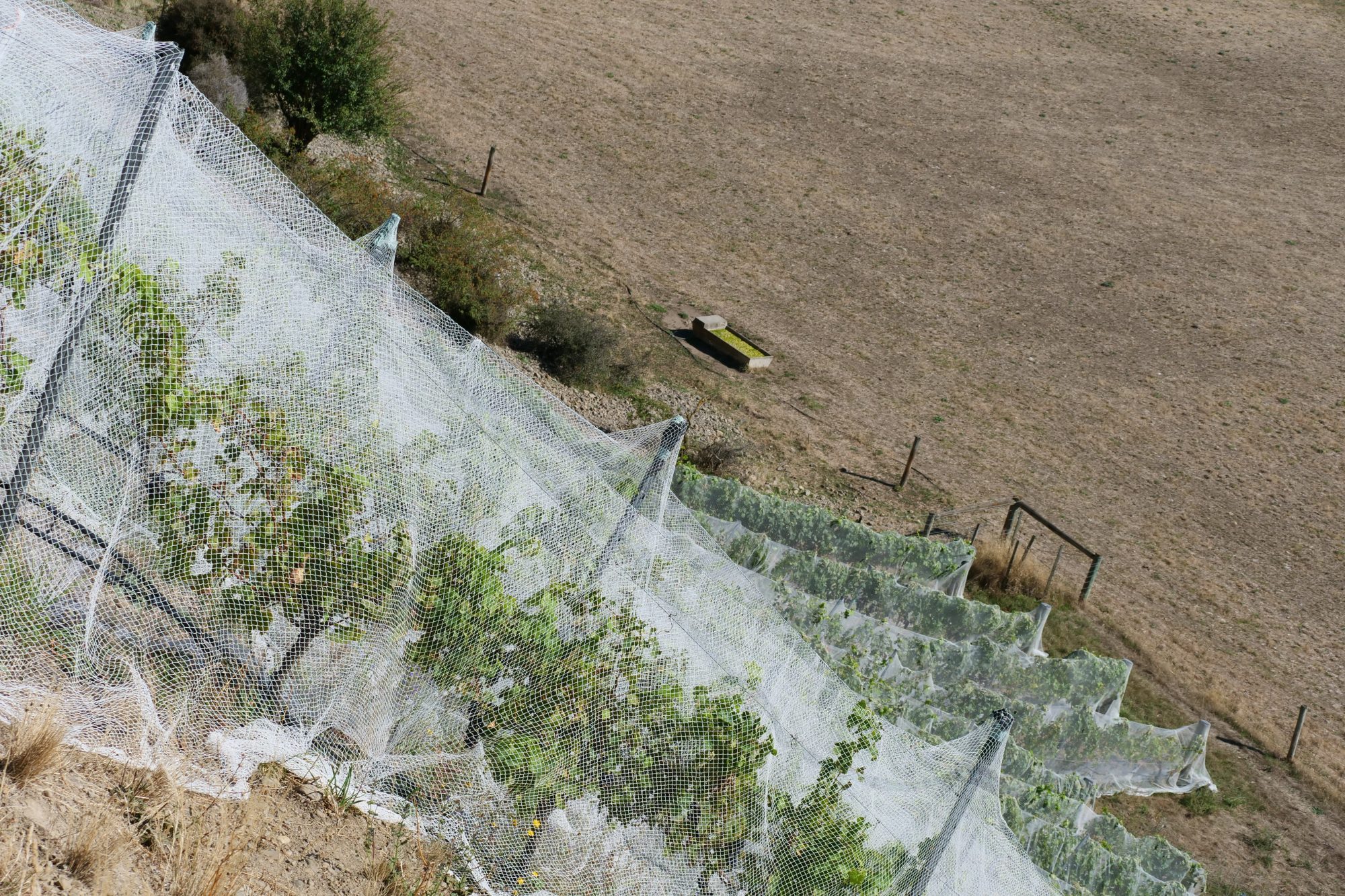 The Chapman family of Terrace Edge ventured into olive orchards and vines began back in 1999 when Bruce, Jill and their three sons were camping in the Marlborough region. The family enjoyed the outdoors, loved the idea of working the land and creating something.
"Jill asked me if I'd be interested in a vineyard and I told her not particularly," Bruce says. When Jill resourcefully pressed on and asked if he might be interested in olive groves he said yes. Four weeks later they bought the land in North Canterbury that became Terrace Edge.
Today, Bruce tends the 2000 thriving olive orchards and Jill takes care of the property's administration and tasting room. But, Bruce explained to us, it all started as a blank canvas. "It's a bit like having children, you don't know what you're in for," he said, recalling their first vine planting. It involved using a tape measure to space the rows. "It was very much a family project. Everyone chipped in, it started as a weekend hobby and really became an out-of-control hobby," he said. The family would sometimes stay overnight in a small cottage on the farm – a "glorified Skyline garage" reminisced Jill – and sometimes go home to Christchurch for the night, to return the next day.
Third-born son Pete is the family's seasoned wine grower. He chatted with us about the work he's passionate about. "It's a bit of a luxury, being a family business. We're not a company with CEOs and shareholders that needs to get results really quickly," he told us. "We're able to think quite long term, to concentrate on making a good quality product."
He explained that having planted Terrace Edge with vines right from the start means the family knows so much about the land and its uniqueness. "I learnt a lot at university (where he studied Viticulture for four years), but it's definitely a different thing when you put it into practice. I have always been interested in the growing side, the land you grow on and how the growing side affects the wine."
The Chapmans match the grape variety to the soil that lies beneath the vines. The estate's topography, including its sheer terrace, offers tantalizing opportunities for variety. There are very gravelly sites that lend themselves to growing Syrah grapes. It was interesting to see the Syrah vines growing on the steep terraces, thriving on good drainage and excellent exposure the sunlight.
The Waipara region is known for its Riesling. Terrace Edge offers two Rieslings, Riesling Classic and the evocatively named Riesling Liquid Geography. Riesling fruit is versatile and winemakers can do a lot with it to create something unique.  Pete gave us an example of a wine grower who "handpicked heaps of fruit and zipped it around the country to about eight to ten different winemakers."  The results were all different based on the winemaker's own personal style.
Pinot Gris is another variety that has versatility, said Pete. "New Zealand hasn't struck on a style it's known for yet. Ours is a richer, Alsatian style which we love, others can be quite subtle in flavor. It's about the hang time on the vine. Pinot Gris has a tendency to produce big crops, and it's how you manage that crop load. You can leave it all in place and the vine will usually, eventually, create enough carbohydrates to push sufficient sugar to get the alcohol level you're looking for. But this is quite different to actually being nutrient dense and having all the flavour components."
Terrace Edge's recent Pinot Gris is a touch drier than previous vintages. "It was quite a low crop in a warmer year so it's really rich in fruit flavor," Pete said. "I try not to get too hooked up on numbers or vintages. You want some consistency but it's not like making a soft drink that's always the same. At the same time, you can't jump around too much. If someone bought the variety before, chances are they want something like it again."
Harvest was approaching when we visited to Terrace Edge. The fruit is all hand-picked.  "We have about 20 hand pickers, generally locals," Pete told us "A lot of people come back every year."
We are pleased to update that harvest went ahead as scheduled and Pete continues to create his magic for our future enjoyment.