Terrace Edge Vineyard & Olive Grove
Waipara Valley, North Canterbury, New Zealand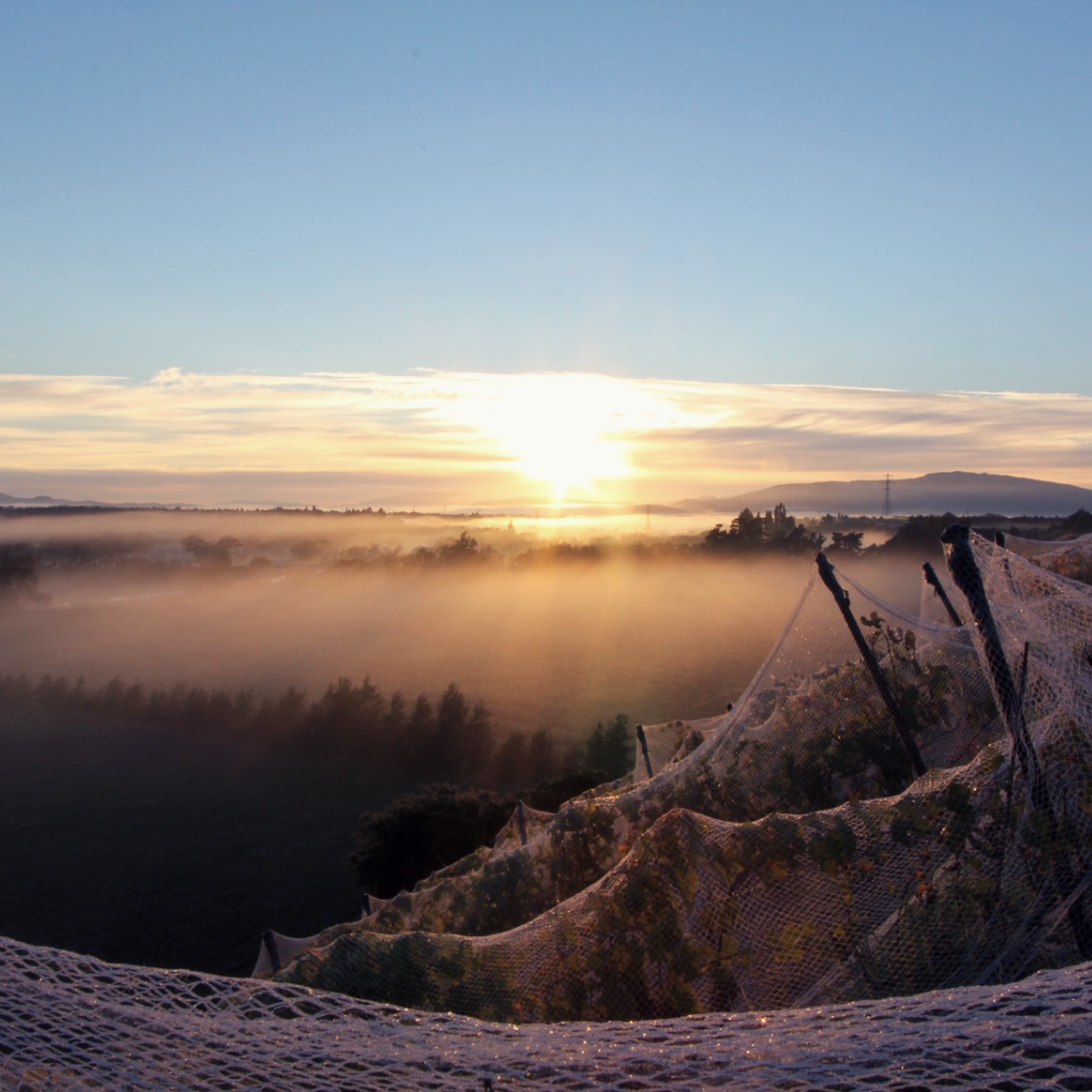 More About This Winery
Location
Framed by the New Zealand Southern Alps to the west and by the South Pacific Ocean to the East – Terrace Edge Vineyard is found in the North Canterbury region. Here, warm days give way to cool nights making for varied wines with balanced complexity.
How we met
Makersvine's discovered North Canterbury in the '90s whilst living in Christchurch. As we explored New Zealand's best produce, the region's oenologists were creating wines that redefined expectations. Terrace Edge carries the torch of this golden era – releasing wines that regularly astound and delight us.
An Organic Story
Terrace Edge became an organic vineyard in 2011 and quickly excelled in pairing sustainability with exquisite taste. In 2018, they were named the Riedel Vineyard of the Year at the NZ Organic Wine Awards – an accolade that acknowledges both their holistic organic practices and the excellence of the wines they produce.
Water From The Mountains
Like the crystal-clear waters that flow down the nearby mountains, this winery is a pure expression of nature. Tiny parcels of grapes are drawn from the organically tended vineyards and then encouraged to bloom with the help of minimal intervention winemaking techniques.
All Hands On Deck
Pete Chapman leads the Terrace Edge operations, but every member of the family has a role to play. In their boutique cellar door, Pete's parents Jill and Bruce regale guests with stories of the winery's early days while Nana mends the nets that protect the vines.