Think warm Provence days, outdoor dining sipping cool refreshing Rosé.
October 21, 2022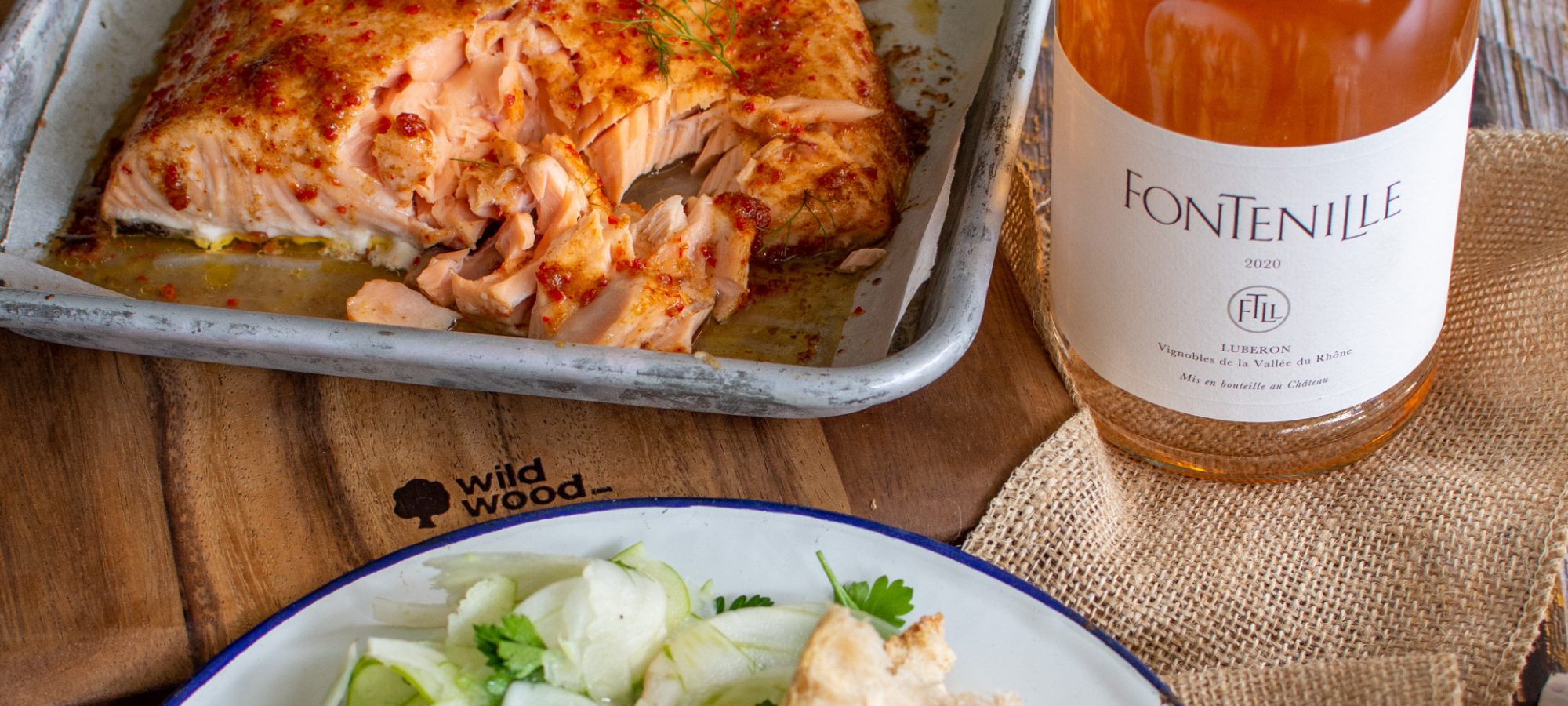 In his kitchen in Brisbane, Gavin Sutherland @another_food_blogger, cooks up a storm as he prepares a Brown Butter, Maple and Chili Glaze, which he coats over freshly caught salmon.  The creaminess of the butter, along with the sweetness from the maple syrup, is balanced with just the right amount of spice to make this one tasty dish.
He partners the salmon with a crispy fennel salad.
There is freshness on the first mouth from this mixture of fennel, apple, lemon juice and parsley, which continues throughout the meal, ideal for warmer days.
These dishes are paired to perfection with Domaine de Fontenille Rosé.  With its subtle fruit and contemporary elegance, this dry style of Rose is a superb example of Southern France and pairs well with seafood.
Once again, the recipe is included, so you can create this pairing to enjoy.
Try it out and let us know below.
Brown Butter, Maple & Chilli Glazed Salmon w/ Fennel Salad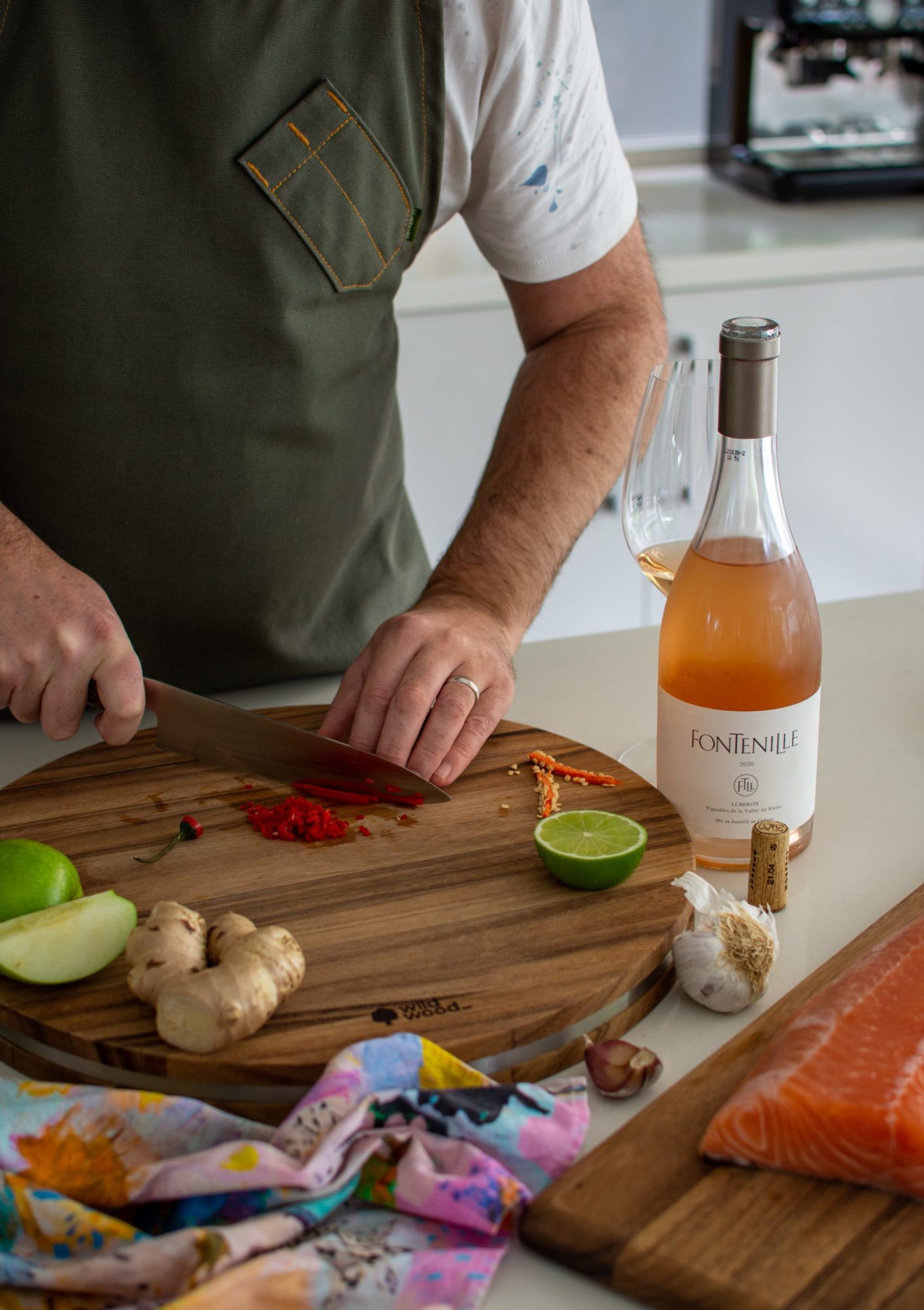 Serves 4-6 people
Prep = 10mins Cook = 15-20mins
Ingredients
800-1kg whole salmon – skin on
Butter Glaze
75g butter
2 tbsp maple syrup
1 thumbsized piece ginger
1 clove garlic
1 red chilli
1 tbsp lime
Fennel Salad
1 fennel & fronds
1 green apple
1 handful parsley leaves
1 tbsp lemon juice
3 tbsp olive oil
1 tsp white wine vinegar
Salt & pepper
Method
Salmon
Mince garlic & chilli, grate ginger and combine with maple syrup & lime juice
Heat the butter on low-medium heat until browned. Swirl the butter a couple times during the process.  The butter will get very foamy and then start to brown.  Be careful as it will go from brown to burnt very quickly
Remove from the heat and stir in remaining ingredients
Place the salmon on a lined baking tray and brush ½ the mixture onto the salmon and cook @ 170c for 10 minutes (prepare salad)
Add the remaining glaze and cook for a further 7-10 minutes or until internal temperature is 48-50c
Rest for 3-5 minutes before serving
 Fennel Salad
Slice the fennel finely using a mandoline
Slice the apple finely using a mandoline
Combine the salad dressing ingredients together
Add parsley and fennel fronds to apple/fennel mix and toss in salad dressing
Essential Tools
Chef knives
Chopping board
Baking tray
Thermometer
Saucepan
Mixing bowl
Tips/Tricks
Keep an eye on the butter as it will burn quickly
You can use this recipe for individual salmon pieces too
Using a thermometer takes out all the guess work
ALWAYS let your meat/fish rest prior to serving