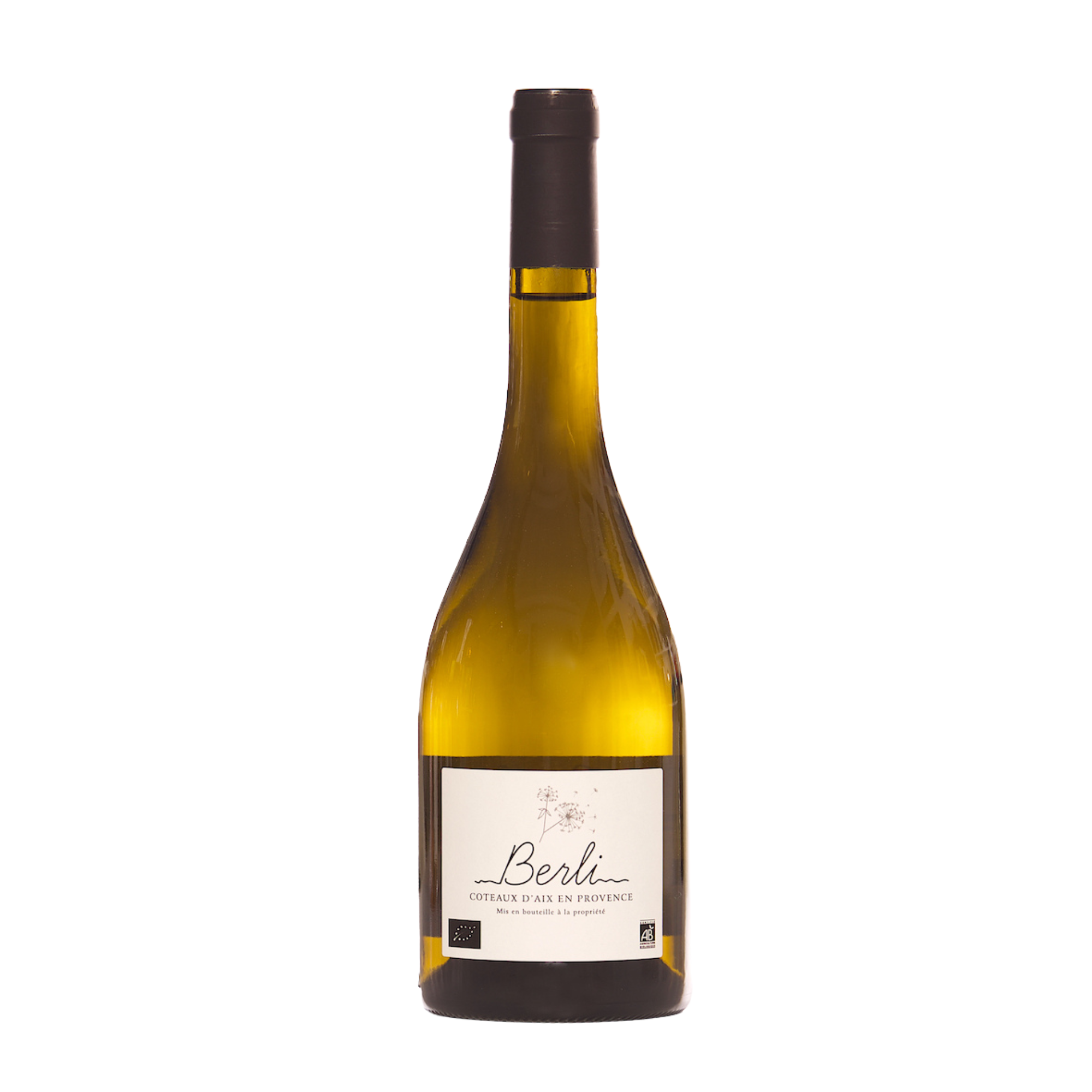 Provence Blanc 2021
Coteaux d'Aix-en-Provence AOC
certified organic | small-batch
A Provencal farming family for four generations
Rolle, White Sauvignon, White Grenache
exclusive import | drink now to 2025+
standard case 6-pk
Flat Rate Shipping, FREE $250+
10% OFF 6 Straight, Any 12
Metro Delivery 3-10 days*
Why we love this wine
Coming from a Provencal farming family for four generations, Xavier Balespouey and Pauline Aurran have created the BERLI range of wines, alongside Xavier's winemaking for Domaine de Fontenille. BERLI comes from the Provencal 'Berle' which means wild cress. On their plots they find this plant which grows in an aquatic environment, which is a strong point to cultivate vines, where despite the hot and dry Provence climate, the soils are cool and allow the production of aromatic wines, with a lot of freshness, finesse.

Beautiful green reflections, intense nose with citrus notes: candied lemons. Aromatic intensity – long finish.

Aperitif, seafood, white meats.
organic

Minimal
Sulphites