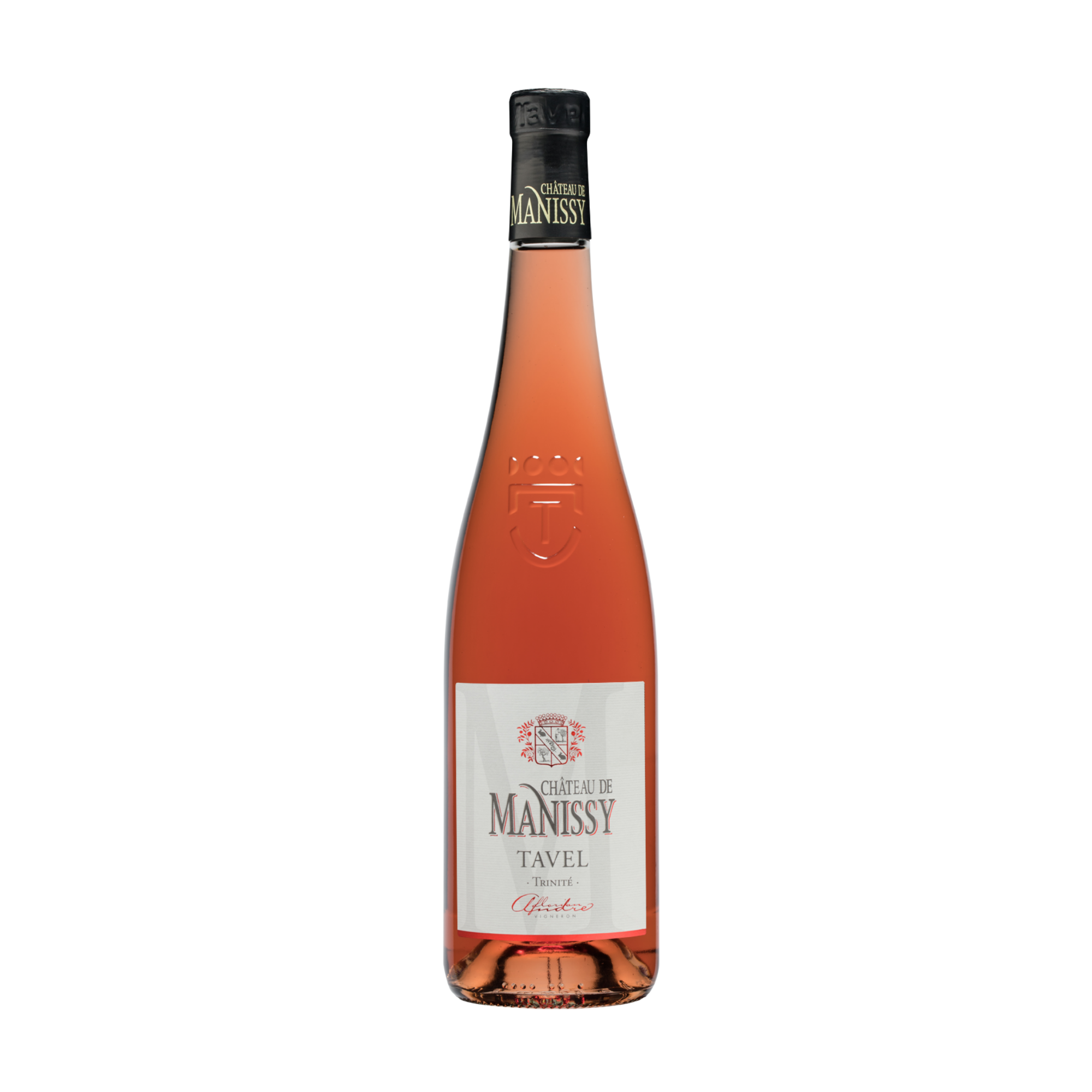 Trinité Tavel Rosé 2020
Tavel AOC, Southern Rhône
A Château de Manissy classic. Brimming with freshness and delicious flavours, Trinité is quintessential 'Tavel' in character.
60% Grenache Noir, 20% Clairette, 10% Cinsault, 10% Syrah
One of 'the 100 cool French Rosés', Robert Parker Wine Advocate.
great drinking now to 2023+ | 13.5% alc
standard case 6-pack
Flat Rate Shipping, FREE $250+
10% OFF 6 Straight, Any 12
Metro Delivery 3-10 days*
Why we love this wine
Pudding-stones over sand and blue clay soils.

Château de Manissy's vineyards have always been farmed sustainably. The Brothers had great respect for their vines and knew the terroirs inside out. Winemaker Florian André felt that the best way to continue their good work was to convert the vineyards to organic agriculture. The transition to organics went smoothly; Florian took the reins at Château de Manissy in 2003 and his first full organic vintage was 2009. He then continued to improve the organic and environmental performance of the vineyards year on year until they were converted to biodynamic agriculture. Since 2018, the vineyards have been biodynamic throughout and certified by Demeter. No inputs are permitted in the winery, and chemical products are banned from the vineyard. Biodynamic preparations are used instead. Soil health takes precedence over applying vine treatments, and all work is planned to coincide with the lunar cycles.

All fruit is hand harvested and handled with great care, destemmed, crushed and cold-soaked for 12-24 hours before pressing. Alcoholic fermentation started by native yeasts and continued at low temperatures (16-18°C) for around 15 days. No malolactic. Aged in stainless steel tanks.

Brimming with freshness and delicious flavours, Trinité is quintessentially 'Tavel' in character, crammed with juicy red berries (strawberries and raspberries) lifted by a touch of grapefruit and citrus zest.

Ideal with foods combining sweet and savoury: chicken curry with basil and peanuts, sautéed beef with basil and bamboo shoots, lamb tagine with dried fruit and sun-dried tomatoes.
organic

Minimal
Sulphites

Vegan
Château de Manissy
Tavel AOC, Southern Rhône
Crafting quality wines, expressing the character of the terroir while minimising environmental impact.
Winery Profile